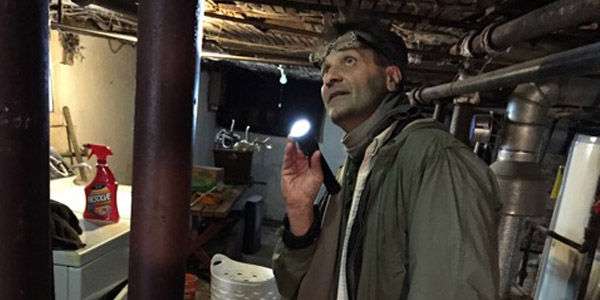 HOW TO HUG YOUR HOME
THE FIVE BEST:
1. Good Gutters and Extensions
Getting the water off your roof and away from the house is probably the single best thing you can do for your home. Water can undermine many aspects of your home including the foundation, basement, siding, landscaping and footings. Keep them clean and extend the downspouts 4 -6 feet away and down slope.
2. Keep your heating source clean and service it yearly.
Nearly 50% of your total energy expense is heating your home. Need I say More?
If you are in need of a great HVAC company please contact Ricardo Salgado at Salgado HVAC.
3. Check the flashing around any chimney or vent.
You will need binoculars; most use tar or similar products to seal these areas. During Winter the heat/cold cycle expands and contracts vents and flashings at different rates come spring maintenance is required. Even the best flashing jobs need attention.
4. Protect the exterior
Keep exterior wood sealed and caulked.
5. Every Spring and Fall spend some time with your home.
Look for changes since the last time especially in the basement and attic. Right after a hard rain (during is good too!) is a good time to look.
If you have any questions or want to know how to best care for your home – give me a call – I love this stuff!!
You don't have to be a client or even buying a house; If I have the time I'd be happy to discuss any house issue.